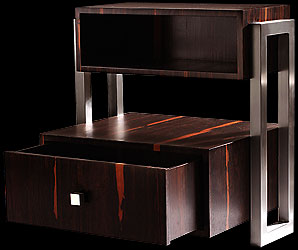 NIGHTSTAND | MARCO |
This nightstand functions as miniature bureau. The metal frame supports two drawers that form three spaces designed for diverse storage uses. The upper cubby box can be used for small books, while the middle volume constitutes an open shelf. A fully closed drawer at the bottom completes the design.
The grain of the ziricote veneer in both exteriors and interiors creates an eye-catching, almost graphic effect.